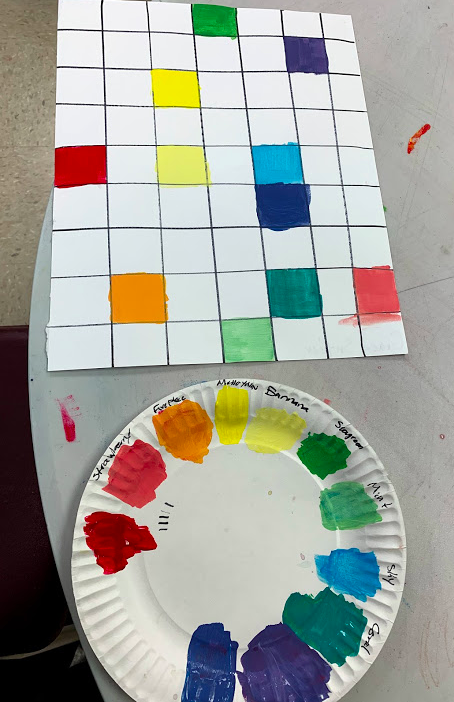 We believe art is for EVERYONE. We offer programs for all ages; from baby-adult. See below for program names and descriptions. Class age brackets are recommendations only as we understand each person is their unique individual self. Children may enroll in classes outside their age bracket with instructor permission.
Small class sizes optimize each student's experience with the instructor.
Ages infant-3
Creativity and art space for both child with caregiver to enjoy together . A free form art experience to explore and learn at your own pace. Stimulate, exercise, and build sensory and motor development in a colorfully nurturing atmosphere.

Ages 3-5
Our PreK program will ignite an excitement for art and it's varieties through what children love to do most at this age, play. This beginning art making experience starts setting foundations of art making while supporting age appropriate skills including:
hand/eye coordination

building confidence in one's abilities

language development

social skills

support for beginning math, literacy, & science skills

exploring and learning about the world around us

healthy self expression
Grades K-5
CG Art is a place where kids can discover a variety of ways to make art and engage in the ideas that art expresses. We include an assortment of media including: drawing, painting, sculpture, and printmaking. As young minds are forming in the elementary age, they can try a variety of media and discover what their favorites are. Collaborative opportunities take place creating a support system. The span of ages creates mentoring experiences that bring the children together to learn from not only the instructor, but each other about making art. Art club is a safe and secure community for self expression and respecting ideas. Students ideas can be heard as they develop themes related to their interests and make art representing those themes.
Grades 5-8
Mural Makers brings young adults together giving a place for the needs of this age: individual expression, socializing, and creative growth. This program will engage youth in joy of community service and connects the arts to the community. We will make memories as come together to develop and design who they are and what they mean to community. Each artist uses their own individual strengths and talents to form together a unified collaborative piece. MURALS will contain a heftier exploration of sketching, drawing, and painting.
All ages welcome
Join us for collaborative art making experience welcoming artists of all ages and skill levels. The art making process will bring quality bonding time that is both relaxing and rewarding. Bring your family or have fun with a group of friends.
One day projects and lessons designed for specific age groups. Some sites we facilitate our workshops are at libraries, senior facilities, and community centers. Fun one day events where curious artists can dabble in drawing, painting, or sculpture.