Gina Jasionowski, B.S.Ed.
Founder/ Art Educator
Gina's love for art began as a small child drawing and making pasta necklaces at a kitchen table with her grandparents. Always having been exposed to creative family & teacher mentors doing writing, drawing, painting, printing, carpentry, constructing, and learning has formed her view of art as being the creativity of everyday life. She wants her students to always know they CAN make their visions become real whether it be a student becoming a father who wants to build a crib for their child, an engineer innovating the next technology, or just someone who wants to make a fun birthday present for a friend to put a smile on their face. Learning to make stuff is important.
Gina is a graduate of Northern Illinois University with a degree in Art Education. She has over 20 years experience in leadership roles involving youth, art, and education. She spent 4 of those years at Kaplan Tutoring where she specialized in reading intervention and the development of new teachers for the Chicago Suburbs region. It was during this time she began really focusing on the connections between art and academics, and noticing the positive power it gave her students. Gina is the co-author of nationally used instructional materials for Kaplan Tutoring's Reading Program.
Gina started Creative Geniuses in 2014; It began as an "AHA!" moment with the swipe of her paint brush across the living room wall. The idea was a solution to balancing the demands of motherhood and working outside the home. This idea was going to keep her passion of teaching going in the field of art education. Gina stays current in her work through professional development opportunities and membership of multiple professional organizations including: National Art Education Association, National Association for the Education of Young Children, and the Urbandale Public Library Gallery Arts Committee. She enjoys volunteering in her children's school district and being an active member of the Parent Teacher Association. Her favorite things to do are spending time with her family, mural painting, and working out.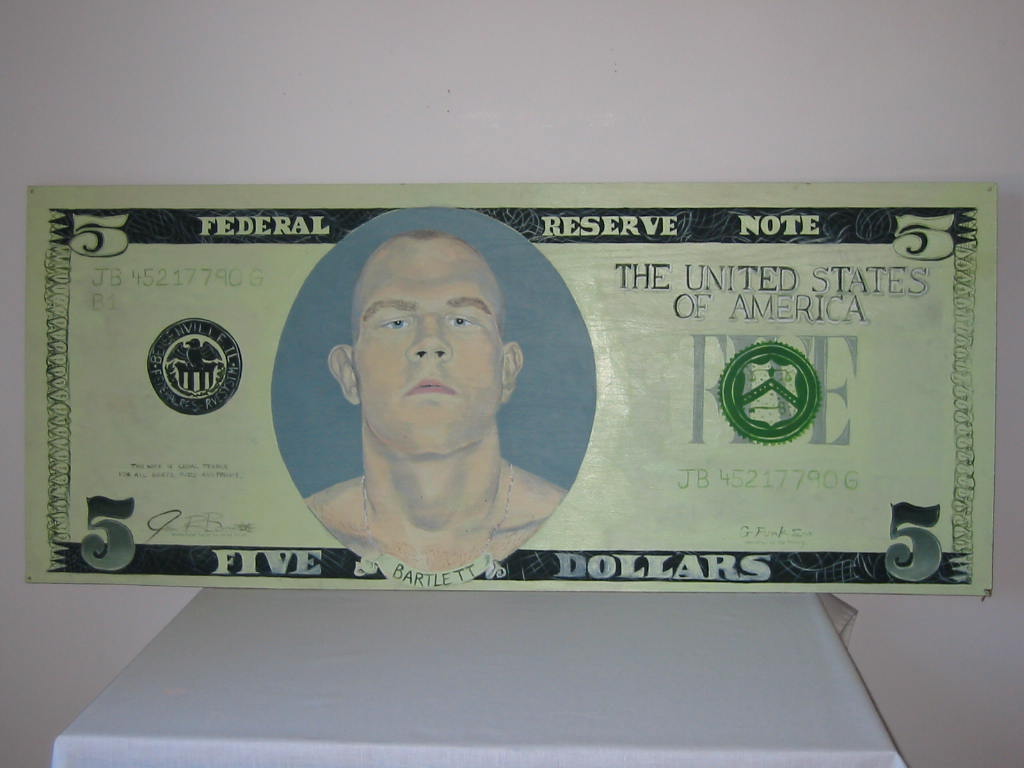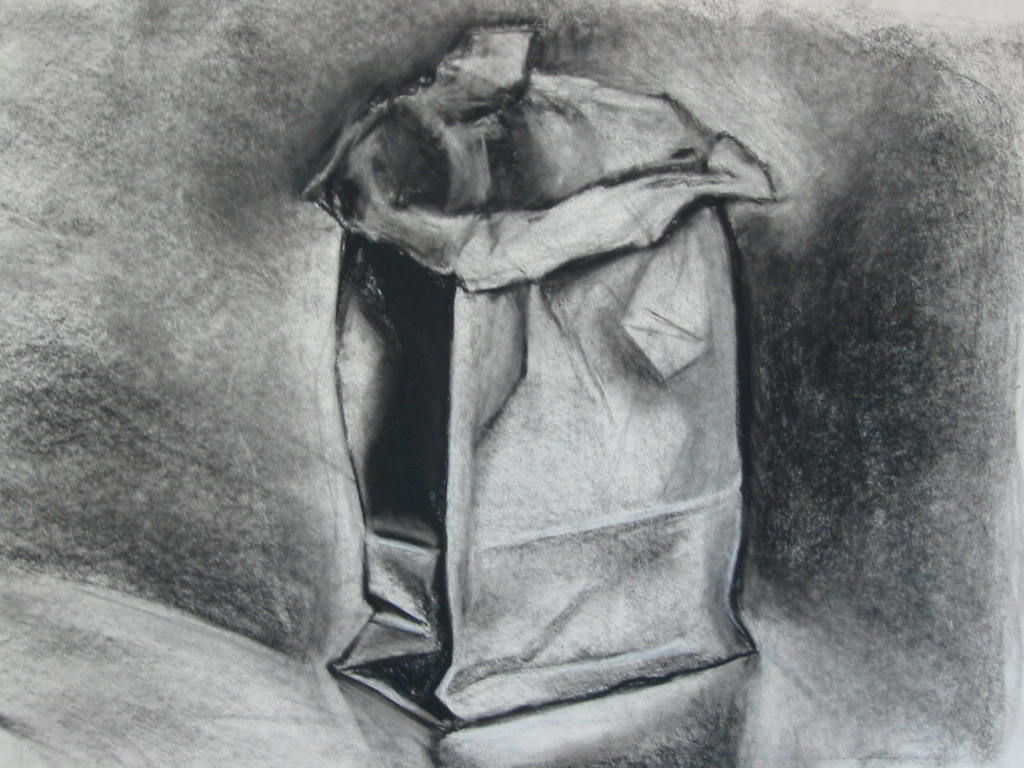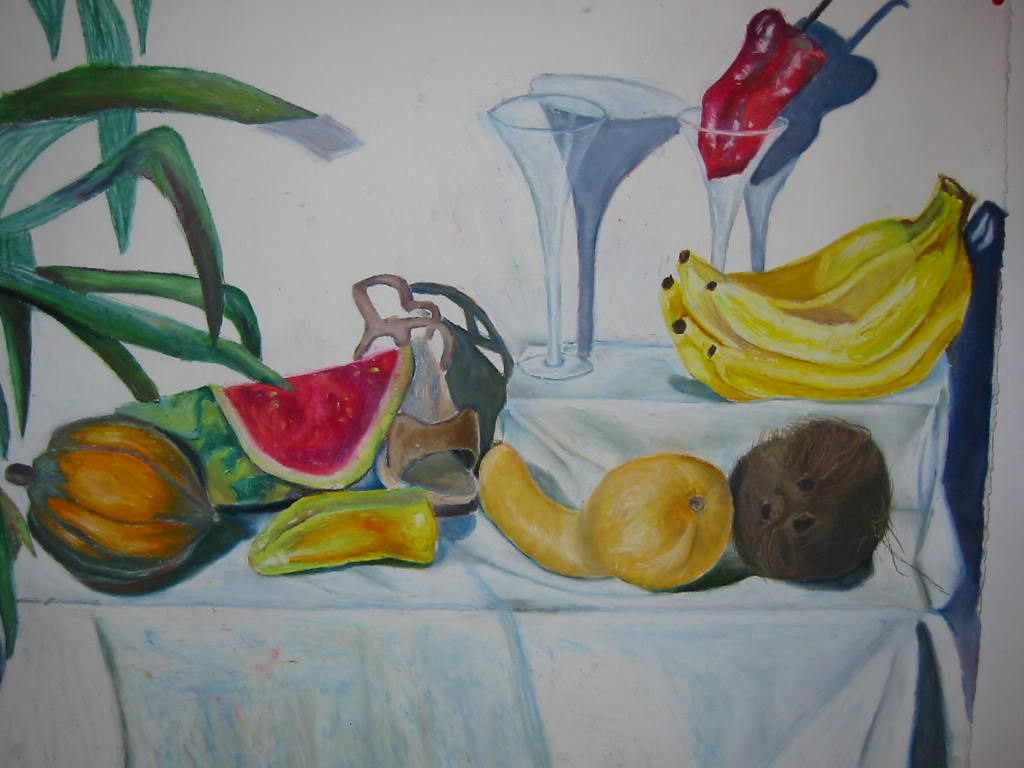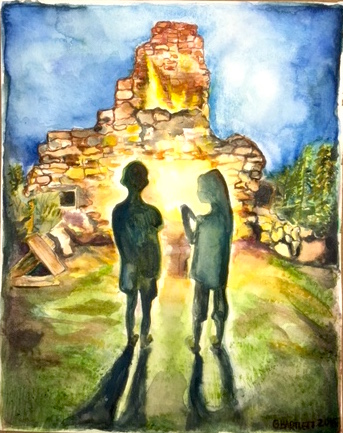 Suzy LeGrant
Curriculum Contributor & Art Instructor

Doodles in notebooks, chalk on the sidewalk, and sculpture in museums, I love it all, and I have since I was very young. At age 6, my grandfather and I built a modular dollhouse together. I would spend hours rearranging the rooms, painting (and repainting) the walls, building furniture, and crafting decorations out of whatever I could get my hands on. This love for spatial art and design led me to study at Drake University. I enjoyed my time there in the fine arts based program with all of the painting, sculpting, drawing, printmaking, typography, and design opportunities. I took some courses in elementary art education while at Drake, and graduated with a B.A. in Interior Architecture and Advertising.
After graduation, I worked as a Commercial Interior Designer for 8 years before embarking on a new adventure: being a full time mom to my two children. New doors opened with this career change, and through the years I found myself in leadership roles in several community non-profit organizations, on the school PTO, writing kids summer camp curriculum, teaching preschool enrichment programs, and leading a Girl Scout troop. I'm never bored, always busy with something...sometimes I think I run on coffee and glitter! I love spending time with my family playing games, crafting, doing science experiments, and baking. My hobbies include animals (especially yorkies and goats), reading, geocaching, cooking, gardening, and of course art! I can't wait to meet your young artists and see them sparkle in an upcoming class!
Ashley Willits
Art Instructor
Ashley became interested in art at a young age and quickly fell in love with it! Her grandfather is also an artist, and he would give her lessons on new techniques and mediums. Through the years, Ashley has challenged herself with different mediums or different craft ideas that she wanted to master.
Ashley attended the University of Iowa to study graphic design and journalism. She was also interested in ceramics and took quite a few courses for this medium as well. Ashley is currently in graduate school at Drake University to become an art teacher. In her free time she enjoys working on digital photography skills and doing design work for friends and family.
Caitlin Thompson
Art Instructor
Caitilin Thompson's art and instruction is influenced by many of her life experiences including:
World travel to Italy, Greece, Japan, England, France, and Kosovo

Her love of the Star Wars and Marvel Universes

Working with others as a counselor at 4H and Girl Scout Camps

Being home schooled and a life long learner
Her art interests & portfolio includes projects in many different mediums:
Coloring of all sorts with markers, pencils, chalks

Clay sculpting

Painting

Drawing and illustration

Greeting card design

Costume making

Beadwork

Metal burnishing

And collages
Nina Moser
Art Instructor
My name is Nina Moser, and I have an amazing husband and three wonderful children. During the school year I am the Enrichment teacher at St Pius X School for K-8th grades. I graduated from Iowa State University in 2009 with an Elementary Education degree. I taught in Austin, Texas for six years before coming back 'home' to Iowa.

I have many passions including science, reading, drama and especially art. I had a piece in the 'Americana' exhibit at the Des Moines Social Club last summer. In my spare time last spring I created three costume pieces for ChildServe's biggest fundraiser, The Bubble Ball. I also enjoy creating pieces just for fun, family, and friends.
I love working with all ages. They all have so much untapped potential, and I am in the perfect position to give them opportunities to discover and develop their artistic passions.
Heather Donoho
Art Instructor
My name is Heather Donoho and I have been in the education field for 14 years. Most of my classroom experience has been with preschool aged children, where I was a teacher in inclusive preschool settings in the Iowa City and Des Moines areas. I love working with young children and infusing play, creativity, and exploration into focused learning activities. During my time as a classroom teacher I was trained in the Creative Curriculum and followed Constructivist pedagogy and the Reggio Emilia approach. I loved setting up play based, experiential learning centers focused on a current learning theme or a child-led, project based learning opportunity.
I have also had professional experience working with families through home based intervention services, leading professional development for teachers, and providing consultation services for school based programs. I have a B.A. in Early Childhood Education, a M. Ed in Curriculum and Instruction, and my PreK-12 Principal/Special Education Director licensure. This fall I will be a faculty member at Iowa State University in the College of Human Sciences, teaching senior level curriculum classes and supervising student teachers at the early childhood level.
I also have a husband and two wonderful boys who I love spending time with!
Katie LEEPER
Art Instructor
Katie brings to us a wealth of experience developing, planning, and facilitating programs with the Arvada Center for the Arts & Humanities in Arvada, CO, and also the Des Moines Art Center in Iowa. She specializes in working with children in preschool to grade 5. Katie is a Bachelor of Fine Arts graduate from the University of Denver, and is a licensed art educator.
Katie is committed to creating meaningful and stimulating art education. She strives to improve student ability, creativity, appreciation, and confidence in art & life. Katie is a believer in thoughtful, interdisciplinary art education that correlates to National Standards in the Visual Arts.
Emma McGinnis-Thompson
Graphic Designer
Emma is our go-to professional for helping us develop and create the program's graphic design needs. From logos, to fliers, to web design advice, Emma helps us communicate to our audience and artists clearly and effectively.
Emma's passion for the arts is carried through in her role as leader of the Urbandale Art Gallery Committee which helps bring fine arts opportunities and gallery exhibitions to the community. Emma's talents shine bright in the realms of quilting and surface pattern design of drawing, painting, and illustrating artwork perfectly suited for fabric, stationery or wherever beautiful surface patterns are used. See more of Emma's talents & services at: www.ETMCreative.com